Club Updates & Notices
Oct 14, 2019
No Change to Tuesday Lessons
Tuesday Lessons will be at TCFC.
Remember your Rowan's Law forms - don't worry if you forget though we will have copies at the arena.
Oct 12, 2019
Great Start to the Fall Season at NTDSC !!!
It's back to Tottenham TCFC for the Saturday Programs, thank you to everyone for coming to the Beeton Memorial Arena for lessons!
Oct 12, 2019
Venue Changed to Beeton Memorial Arena
Remember that due to construction at TCFC the first day of Saturday lessons will be held at the Beeton Memorial Arena return to the TCFC the following week! No change to the lesson times.
Oct 3, 2019
Rowan's Law
All skaters 26 years of age and under are required under Ontario law to have reviewed and acknowledged Rowan's Law before participating in our skating program.
Please review the appropriate information provided under the heading Rowan's Law -Concussion Awareness
Print and bring signed copy of Acknowledgement form with you on your first day of skating.
Sep 14, 2019
NTDSC now offers lessons at the Beeton Memorial Arena on Sundays from 1 - 3 pm.
Pre-CanSkate 1 - 1:30
CanSkate 1:30 - 2:20
Private Lessons 2:20 - 2:50
Sep 14, 2019
!!VENUE CHANGE!!
Sat, Oct 12, 2019
9:00 am - 11:50 am
All Lessons
MOVED TO:
Beeton Memorial Arena
22 Second Street
Beeton ON L0G 1A0
Beeton Memorial Arena Google Maps
NTDSC has been notified by the Town of New Tecumseth that construction on the arena has been delayed.
Therefore, our program is being moved to the Beeton Memorial Arena for the first Saturday in our Fall program.
As of now, this venue change only affects skaters on Saturday.
September 2 2019
Registration OPENS at midnight tonight!!!
August 2019
We are gearing up for the 2019-2020 Skating Season and are hoping to have registration open by the end of August.
Skating lessons start after Thanksgiving this year and will be scheduled for Tuesday evenings and Saturday mornings.
June, 2019
Thank-you skaters for a great season! Information about our 2019-2020 skating season will be available in August..
May 28, 2019
Last day of Spring Skating is Tuesday June 4, 2019.
April 2, 2019
SPRING SKATING
First day of Spring Skating Tuesday, April 2 at the Nottawasaga Inn - Centre Ice Sportsplex
Pre-CanSkate 6:00 - 6:30 p.m.
CanSkate 6:00 - 6:50 p.m.
Lil'Stars - STARSkate - Adult CanSkate 6:50 - 7:50 p.m.
---
March 31, 2019
DECADES CARNIVAL
Show Starts 2:00 p.m.
Parents please arrive at 1:30 p.m.
Remember to check-in before going to the change rooms.
---
March 15, 2019
Spring Skating Registration is now open.
Tuesdays Apr 2 - Jun 4
Centre Ice Sportsplex - Nottawasaga Inn - Alliston
10 spaces - PreCanSkate - 6 - 6: 30 p.m.
30 spaces - CanSkate - 6 - 6:50 p.m.
Lil'Stars & STARSkate - 6:50 - 7:50 p.m.
Please check your email for information on how to receive your multi- season discount
February 12, 2019
!! CANCELLED !!
All skating lessons have been cancelled tonight - Tuesday, February 12th -
Lessons cancelled due to weather are not rescheduled
---
February 11, 2019
Winter Storm Warning!
We are keeping an eye on the weather and will post an alert by 2:00 p.m. Tuesday 12th letting our skating families know if skating is cancelled.
---
January 29, 2019
Tuesday lessons ARE running this evening!
Dress warm and see you at the rink!
---
January 9, 2019
Although cages on helmets are not mandatory under Skate Canada's helmet use policy, we at NTDSC strongly recommend their use.
---
January 2019
Happy New Year!!
Skating lessons will be starting up Saturday, January 12th and Tuesday, January 15th
---
December 17, 2018:
We hope all of our skaters and their families have a Happy and Safe Holiday !
See you next year,
N.T.D.S.C. Coaches and Board Members
---
December 15, 2018:
Thank you to our Skaters and Coaches for an amazing Fall Program !!!
---
December 12, 2018:
CanSkate Winter Program Saturdays:
Canskate 9:40 - 10:30 a.m. OPEN
CanSkate 10:30 - 11:20 a.m. FULL
---
December 3, 2018:
The end of our Fall Program is fast approaching... Tue. Dec 11th and Sat. Dec. 15th are our last days for skating until the New Year ! We hope you enjoyed our Fall Program !
Make Up Lesson Date - Saturday Skaters - December 16th @ 1:00 - 1:50 p.m. CanSkate / 1:20 - 1:50 p.m. Pre-CanSkate, Parent & Tot
FAMILY SKATE DAY - December 16th @ 1:50 - 2:50 p.m.
November 28, 2018:
REMINDER: Pease do not leave purses / bags or other valuables in your vehicles. Over the weekend of November 24 vehicles parked in the Tottenham and Alliston arenas were broken into.
---
November 6, 2018 - Saturday Skaters - Rescheduled Lessons:
Tonight Nov 6th -
Parent & Tot: 5:30 - 6:00 p.m.
Pre-CanSkate: 5:30 - 6:00 p.m.
CanSkate: 6:00 - 6:50 p.m.
Adult CanSkate: 6:50 - 7:50 p.m.
Lil'Stars and StarSkate: 6:50 - 7:50 p.m.
---
October 25, 2018 - Saturday Skaters - Rescheduled dates for our cancelled lessons from Sunday, October 21 are Tuesday, November 6th OR Sunday, December 16th. If you haven't already let us know what day you will be attending please email us admin@newtecskatingclub.com
---
October 23, 2018 - Halloween is right around the corner !!! We invite our skaters to wear their costumes for lessons on Saturday, October 27th and Tuesday, October 30th !!! Costumes are optional and the only requirement is that the costume cannot interfere with the skaters helmet, skates, or warm clothes We look forward to seeing you all at the rink for a SPOOKtacular time !
---
October 21, 2018 - Due to unforeseen circumstances skating lessons were cancelled on Sunday, October 21. We will keep you updated on when lessons will be rescheduled.

---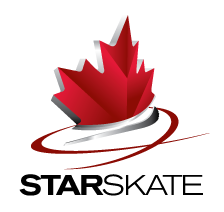 Figure Skating