Registration is Full for 2022 / 23
Check for available spots in the program by using the Registration Page
NEWS
Jan 21, 2023
Saturday skaters have their lessons at the Beeton Memorial Arena. Check the NEWS for updated times
January 2023
Happy New Year!!!
Welcome to our Winter 2023 skating season.
Lessons in January begin on:
Tuesday 10th and
Saturday 14th
Please check your Member Account for programs that you've registered for.
For more information click here SCHEDULE and scroll down
October 14, 2022
We are happy to let you know that all lessons on Saturday, October 22 have been confirmed for the Tottenham Community & Fitness Centre at their regularly scheduled times.
September 11, 2022
Registration discounts have been corrected and registration is now OPEN.
We will monitor registrations and automatically apply any discounts that may have been missed.
We thank you for your patience
September 6, 2022
There is a slight error which is not allowing the Multi-Season Discount to be applied correctly on some invoices. We are monitoring the situation and will manually update any incorrect invoices and process a refund back to your credit card.
September 2022
Registration is OPEN
If you are looking for program information please check our Schedule & Fees page
We are not running a Parent & Tot program this season.
Programs offered are Tuesdays & Saturdays:
PreCanSkate - Sat only
CanSkate
Lil'Stars
STARSkate
September 2022
Registration for our Fall & Winter programs will be opening very soon!
Check your Member Account and make sure you are signed up to receive our emails, we will send an email out when registration opens.
Want to help out ? Send an email to ADMIN letting us know you are interested in joining the NTDSC board. We need your help to continue offering Skate Canada sanctioned skating programs to the community.
March 22, 2022
SPRING REGISTRATION OPEN
Registration for Spring Lessons at the T.C.F.C. is now open.
Please note we accept full payment via credit card only.
Program times and fees are listed on our Fees & Schedule page or on our NEWS page
If you skated with us in the Fall or Winter sessions you will only be charged the program fee... if this is your first time skating with us this session you will be charged the Skate Canada Fee $45 and the Admin Fee $20
March 2022
We are happy to announce that NTDSC is arranging a Spring Skating Program at the T.C.F.C.
For more information checkout our NEWS page
February 8, 2022
Refunds for the 5 missed lessons due to the Covid-19 restrictions are currently being refunded.
Check your emails for our invoice and scroll to the bottom to see the amount refunded to your original method of payment
Program Fees of $175 were refunded $87.50*
Program Fees of $225 were refunded $112.50*
*If you received a discount on the original program fee your refund is based on the discounted fee
Skate Canada Fees and Admin Fees were not refunded.
Only programs scheduled in our Winter Session were were refunded.
January 2022
Lessons Cancelled:
Tuesdays January 4, 11, 18, & 25
Saturdays January 8, 15, 22
To review cancellation and refunds please see NEWS
December 2021
PROOF OF VACCINATION WHEN ENTERING RECREATION FACILITIES
Effective January 4, 2022, you will be required to use the enhanced vaccine certificate with QR code and the Verify Ontario app in settings where proof of vaccination is required.
The QR code can be used digitally or by printing a paper copy.
Individuals can download their enhanced certificate with QR code by visiting
https://covid-19.ontario.ca/book-vaccine/.
November 2021
We have opened two additional lesson groups on Saturdays for our Winter Session:
PreCanSkate 9-9:30 am
Parent & Tot 9-9:30 am
October 5, 2021
Skating starts October 12th... Don't forget to get your skates sharpened, wear a CSA approved hockey helmet and warm clothing!
October 4, 2021 (edit)
Skaters 12 years of age and over, as well as their Parent / Guardian wishing to enter the TCFC will be asked by an employee of the Town of New Tecumseth to provide proof of vaccination and answer a COVID-19 questionnaire EACH time they attend the arena for skating lessons.
October 3, 2021
Due to lack of enrollment we have made the hard decision to cancel our STAR 1-5 skating program this season.
We will be opening up another CanSkate session on Tue & Sat during the STAR 1-5 time slot, please check back October 4th for the new program registration.
September 10, 2021
Well it was a bit of a rough start this morning! We apologize for the program glitch that held up enrollment at midnight and for the missing fees for a few of our first registrations!
Everything is running smoothly now, but we will be keeping a close eye on the Admin email over the next few days, so send us a message if you have any concerns or questions.
September 8, 2021
Registration Registration will go live on Friday, September 10th at 12:00 a.m.
Make sure to register ALL your skater(s) on the same invoice to receive Multi-Season, Admin Fee and 3rd Family Member discounts.
Stay up late Thursday or get up early Friday!!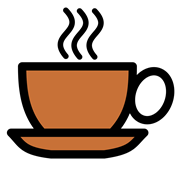 September 2021
We have been busily updating our website... the Schedules & Fees page has been updated, and Registration for programs will start later this week.
Click on FAQ icon for Member Account information.
We are waiting on COVID-19 protocols from the Town and right now are working on their recommendations from last skating season... be aware that Club Covid-19 protocols are subject to change. Keep updated on Club information by checking back to our News page and making sure that your Member Account is set to receive program detail emails.
AUGUST 2021
We will be opening Fall & Winter 2021-22 Registrations Soon!!!
If you are new to the club please create a membership account and you will be included in our emails for registration notification.
December 2020
Unfortunately NTDSC has had to suspend ALL skating programs until further notice.
November 13, 2020
The inside viewing area at TCFC is closed. Parents and Guardians who are staying to watch lessons must view from inside the arena... dress warm!
Read the full notice from the Town of New Tecumseth found in "News"
Tuesday, October 13th
STARSkate 6 - 7:50 pm
Lil'Stars 6:30 - 7:20 pm
Meet at the main entrance to TCFC 15 mins before your lesson begins.
September 22, 2020
STAR 1-5 & Lil'Stars
Are the only programs running this Fall, registration will be open Friday, September 25, 2020
September 20, 2020
COVID-19 Update
Due to COVID-19 NTDSC has made the difficult decision to not run our Learn to Skate programs this Fall.
Fall Cancellations:
Parent & Tot
Pre-CanSkate
CanSkate
Fall Programs Open:
We will run our Lil'Stars and STAR 1-5 programs starting in October 2020.
We hope to offer CanSkate lessons in January 2021. Thank you for your understanding and we look forward to seeing you at the rink.
March 17th
Spring Skating
CANCELLED
In light of the Government of Ontario's recent recommendations March 17th, 2020, the New Tecumseth & District Skating Club have made the difficult decision to cancel Spring Skating. Registration will be suspended and refunds issued to currently registered skaters.
March 15 Update
LilStar & STARSkate lessons scheduled for Tuesday, March 24. 2020 CANCELLED as the Town of New Tecumseth is closing all non-essential facilities at end of day March 16, 2020 until April 6, 2020
March 13 Update
Showcase Cancelled
After reviewing Skate Canada's latest directive regarding COVID-19 the New Tecumseth & District Skating Club has out of an abundance of caution decided to suspended club activities over the next few days, which will mean the cancellation of our Carnival / Showcase on Sunday, March 15th, 2020.
We have not as of this date cancelled our Spring program, the Club will keep you updated as we monitor the current situation surrounding COVID-19.
In the event that we cancel the Spring Program, or you wish to withdraw your skater from the program we will refund all fees related to the registration.
March 13, 2020
Please take a moment and read Skate Canada's response to questions about Covid-19. The notice can be found on our NEWS page.
We encourage our skating families to do what you feel is best for your family regarding attendance at our Showcase.
March 12, 2020
Link to Town website regarding Covid-19
March 15th Showcase
Tottenham Foodland will be offering the following items for purchase at our showcase:
Rainbow Rose $5
Crazy Daisy Bouquet $8
Personalized Water Bottle* w/ suckers $10
*email ADMIN with your order for water bottle
March 2020
Spring Skating:
Programs Offered:
CanSkate
Lil'Stars
STARSkate
Feb 2020
We're busy getting ready for our year end showcase, we hope you will join us for a...
A Night at the Movies
Date: Sun, March 15
Start: 12:00 pm
Tickets: $10 per family (includes grandparents)
Jan 21, 2020
Please remember to check the white board for our room assignments... before getting ready for skating.
Jan 12, 2020
Lessons in Beeton are running this afternoon!!
Jan 11, 2020
Lesson at T.C.F.C. are running this morning!!
Dec 4, 2019
Annual Family Skate
Sunday
December 15th
@
10:00 a.m.
TCFC-Tottenham Arena
Bring your Family,
Bring a Friend. AND Bring a HELMET
All skaters and their families from Fall & Winter Programs are invited!!
Sunday December 1st
Due to the Winter Weather Travel Advisory in effect for this morning and afternoon our program lessons are CANCELLED Sunday, December 1st, 2019 at the Beeton Memorial Arena.
Oct 17, 2019
We're half way through our Fall Program... take advantage of the multi-season discount of $50 by enrolling in Winter Lessons before the last day of Fall lessons.
Click on this link to Send an email to Admin and we will add the Winter program for you.
Skate Canada Fee and Admin Fee are only charged once per season.
Last day of Fall Lessons:
Sat Dec 14
Sun Dec 15
Tue Dec 17
Oct 26, 27 & 29, 2019
Halloween is just around the corner...
...and we are inviting skaters to come dressed up in costumes for their scheduled lessons:
Saturday, October 26th
Sunday, October 27th
Tuesday, October 29th
The only requirement is that the costume cannot interfere with the skater's helmet, skates or warm clothes.
We look forward to seeing you all at the rink for a SPOOKtacular time !!!
Oct 17, 2019
Saturday Lessons return to TCFC in Tottenham on Oct 19th for the rest of the season
Oct 14, 2019
No Change to Tuesday Lessons
Tuesday Lessons will be at TCFC.
Remember your Rowan's Law forms - don't worry if you forget though we will have copies at the arena.
Oct 12, 2019
Great Start to the Fall Season at NTDSC !!!
It's back to Tottenham TCFC for the Saturday Programs, thank you to everyone for coming to the Beeton Memorial Arena for lessons!
Oct 12, 2019
Venue Changed to Beeton Memorial Arena
Remember that due to construction at TCFC the first day of Saturday lessons will be held at the Beeton Memorial Arena return to the TCFC the following week! No change to the lesson times.
Oct 3, 2019
Rowan's Law
All skaters 26 years of age and under are required under Ontario law to have reviewed and acknowledged Rowan's Law before participating in our skating program.
Please review the appropriate information provided under the heading Rowan's Law -Concussion Awareness
Print and bring signed copy of Acknowledgement form with you on your first day of skating.
Sep 14, 2019
NTDSC now offers lessons at the Beeton Memorial Arena on Sundays from 1 - 3 pm.
Pre-CanSkate 1 - 1:30
CanSkate 1:30 - 2:20
Private Lessons 2:20 - 2:50
Sep 14, 2019
!!VENUE CHANGE!!
Sat, Oct 12, 2019
9:00 am - 11:50 am
All Lessons
MOVED TO:
Beeton Memorial Arena
22 Second Street
Beeton ON L0G 1A0
Beeton Memorial Arena Google Maps
NTDSC has been notified by the Town of New Tecumseth that construction on the arena has been delayed.
Therefore, our program is being moved to the Beeton Memorial Arena for the first Saturday in our Fall program.
As of now, this venue change only affects skaters on Saturday.
September 2 2019
Registration OPENS at midnight tonight!!!
August 2019
We are gearing up for the 2019-2020 Skating Season and are hoping to have registration open by the end of August.
Skating lessons start after Thanksgiving this year and will be scheduled for Tuesday evenings and Saturday mornings.
June, 2019
Thank-you skaters for a great season! Information about our 2019-2020 skating season will be available in August..
May 28, 2019
Last day of Spring Skating is Tuesday June 4, 2019.
April 2, 2019
SPRING SKATING
First day of Spring Skating Tuesday, April 2 at the Nottawasaga Inn - Centre Ice Sportsplex
Pre-CanSkate 6:00 - 6:30 p.m.
CanSkate 6:00 - 6:50 p.m.
Lil'Stars - STARSkate - Adult CanSkate 6:50 - 7:50 p.m.
---
March 31, 2019
DECADES CARNIVAL
Show Starts 2:00 p.m.
Parents please arrive at 1:30 p.m.
Remember to check-in before going to the change rooms.
---
March 15, 2019
Spring Skating Registration is now open.
Tuesdays Apr 2 - Jun 4
Centre Ice Sportsplex - Nottawasaga Inn - Alliston
10 spaces - PreCanSkate - 6 - 6: 30 p.m.
30 spaces - CanSkate - 6 - 6:50 p.m.
Lil'Stars & STARSkate - 6:50 - 7:50 p.m.
Please check your email for information on how to receive your multi- season discount
February 12, 2019
!! CANCELLED !!
All skating lessons have been cancelled tonight - Tuesday, February 12th -
Lessons cancelled due to weather are not rescheduled
---
February 11, 2019
Winter Storm Warning!
We are keeping an eye on the weather and will post an alert by 2:00 p.m. Tuesday 12th letting our skating families know if skating is cancelled.
---
January 29, 2019
Tuesday lessons ARE running this evening!
Dress warm and see you at the rink!
---
January 9, 2019
Although cages on helmets are not mandatory under Skate Canada's helmet use policy, we at NTDSC strongly recommend their use.
---
January 2019
Happy New Year!!
Skating lessons will be starting up Saturday, January 12th and Tuesday, January 15th
---
December 17, 2018:
We hope all of our skaters and their families have a Happy and Safe Holiday !
See you next year,
N.T.D.S.C. Coaches and Board Members
---
December 15, 2018:
Thank you to our Skaters and Coaches for an amazing Fall Program !!!
---
December 12, 2018:
CanSkate Winter Program Saturdays:
Canskate 9:40 - 10:30 a.m. OPEN
CanSkate 10:30 - 11:20 a.m. FULL
---
December 3, 2018:
The end of our Fall Program is fast approaching... Tue. Dec 11th and Sat. Dec. 15th are our last days for skating until the New Year ! We hope you enjoyed our Fall Program !
Make Up Lesson Date - Saturday Skaters - December 16th @ 1:00 - 1:50 p.m. CanSkate / 1:20 - 1:50 p.m. Pre-CanSkate, Parent & Tot
FAMILY SKATE DAY - December 16th @ 1:50 - 2:50 p.m.
November 28, 2018:
REMINDER: Pease do not leave purses / bags or other valuables in your vehicles. Over the weekend of November 24 vehicles parked in the Tottenham and Alliston arenas were broken into.
---
November 6, 2018 - Saturday Skaters - Rescheduled Lessons:
Tonight Nov 6th -
Parent & Tot: 5:30 - 6:00 p.m.
Pre-CanSkate: 5:30 - 6:00 p.m.
CanSkate: 6:00 - 6:50 p.m.
Adult CanSkate: 6:50 - 7:50 p.m.
Lil'Stars and StarSkate: 6:50 - 7:50 p.m.
---
October 25, 2018 - Saturday Skaters - Rescheduled dates for our cancelled lessons from Sunday, October 21 are Tuesday, November 6th OR Sunday, December 16th. If you haven't already let us know what day you will be attending please email us admin@newtecskatingclub.com
---
October 23, 2018 - Halloween is right around the corner !!! We invite our skaters to wear their costumes for lessons on Saturday, October 27th and Tuesday, October 30th !!! Costumes are optional and the only requirement is that the costume cannot interfere with the skaters helmet, skates, or warm clothes We look forward to seeing you all at the rink for a SPOOKtacular time !
---
October 21, 2018 - Due to unforeseen circumstances skating lessons were cancelled on Sunday, October 21. We will keep you updated on when lessons will be rescheduled.

---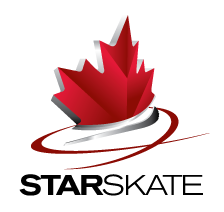 Figure Skating
Click on Program Names for More Information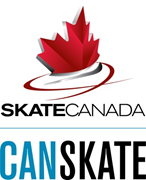 Click on Program Names for More Information